Motown Philly back again!
So, while all of you lovely people had to deal first with Wilma, then with the miserable immediate aftermath, I was in Philly with my best friend from college,
Laura
.
I had planned this "quick" trip over a month ago as it was
my girl's birthday
. Number one, she lives in the most beautiful, most perfectly New Englandish (even though it wasn't technically New England being in New Jersey) town called Haddonfield. Think of gorgeous, fall colored Maple trees lining small streets with victorian style homes - all with plumes of smoke swirling from their chimneys.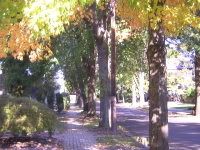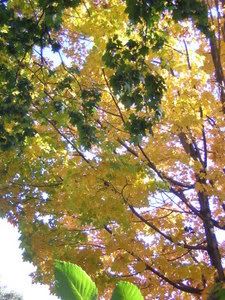 The little downtown area is very pedestrian friendly and is complete with tons of mom and pop shop storefronts. This is a place that tried to fight Starbucks coming in, because they didn't want to start the trend of chains moving in and beating out the local community's endeavors. So, they were unsuccessful with the whole stopping Starbucks thing, which did end up being nice for me. I was able to walk down to bucks every morning and sit by their fireplace (oh god I miss fireplaces!!) and look out of the giant picture windows to see the people go by.
I took the train downtown (philly) one day and went to the
museum
. I LOVE this museum - acutally it's my favorite out of all that I have visited so far, and I try to get there everytime I visit philly.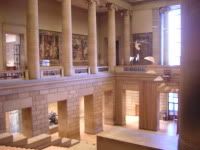 They have a beautiful
Byzantine Art
area which is my F.A.V.!! I got some cool pics . . .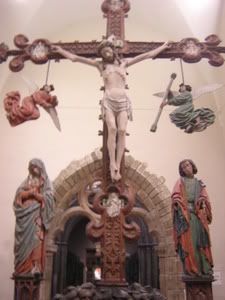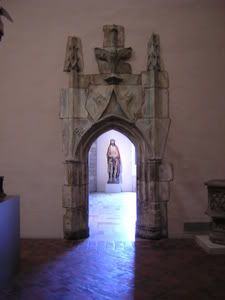 And I flipped over these gorgoeous Degas'. . .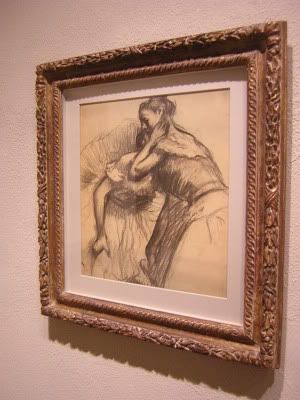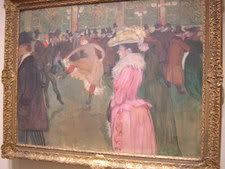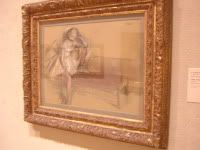 I also thought this
Picasso
was pretty cool and I'm falling for
Monet
more and more.
For
Laura's birthday
, we hit a swanky
sushi
restaurant downtown and then hit some of the area bars. I took a few shots at some of those bars - check this one out - it looks like something straight out of the Matrix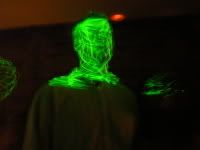 This one is fuzzy, but I think it still kind of conveys the feeling of the night.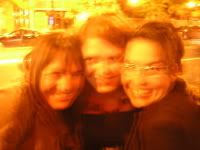 I had a fabulous trip and drank my share of red wine for the next two months. My power came back on yesterday, so I guess that ends my pass to continue the drinking binge. Power=no excuse for afternoon drunkeness. Unfortunate really :)
Hope you all are hanging in there. Give me a ring or drop me a line when you're all up and going.