Got adventure? Will travel.
This weekend Simone and I hit the road visiting Jacksonville, Saint Augustine and Orlando. We stayed with an old highschool friend of mine, but the real reason we were there was that,
get this,
we tried out for Amazing Race. I know, I know, seems a bit ridiculous; but, Simone and I both are a bit addicted to the show. We alway say that we'd love to do it ourselves, so when the opportunity to try came up, we thought "why not". Can't get something you want if you don't try. We don't find out anything more about how we did until sometime in September, so please, no autographs yet.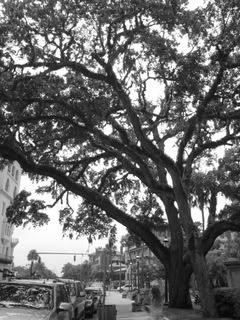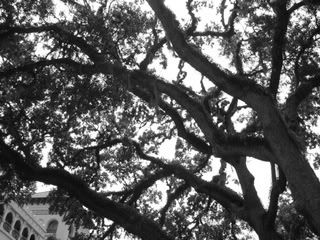 We then stopped in Saint Augustine for the day and had a fabulous time - even though it was so humid I'm suprised that we didn't melt into the sidewalk.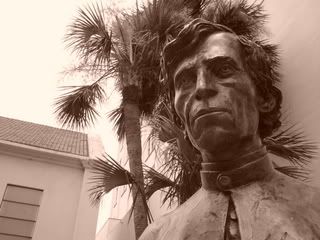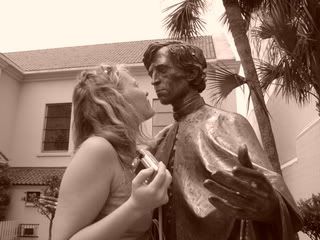 We walked the narrow streets, browsed the botiques, visited the
fort,
and I topped it off with an ice cold kronenbourg from a little pub that imports international beers and ales.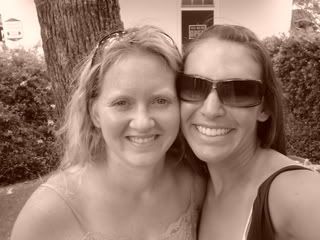 I love this old town. I'm so romanced by it's quaint charm.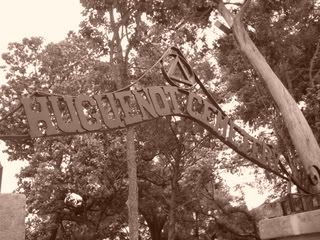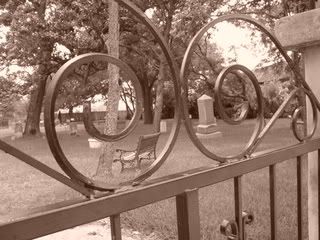 I would love to live in that area some day. Then it was off to Orlando.
We spent the evening and following day with some of Simone's relatives. We were greated that night with cocktails and a homemade meal - best 4* accomodations we could have hoped for. Wendy works for disney, so the next day we set out for epcot armed with employee discounts up the wazoo. I haven't been to this park since I was around 9, so it was nice to see something different. We spent the majority of our time at the different countries and ended up having lunch in Japan topped off with dessert in France.
It was great to get away - and with one of my favorite traveling companions none the less. TJ and I were supposed to go to the keys this coming weekend, but it looks like the 5th named storm brewing out in the atlantic is probably going to put an end to that. I'm just itching to be anywhere but in town right now.